Gary Flocco
Gary Flocco Real Estate Development, managing partner of Corvus Capital Partners, is proud to announce his leadership and management role in the Cherry Street Lofts development project in Bridgeport CT.
The first phase of the project includes 157 residential units and a 65,000 sq ft new home for Great Oaks Charter School, which is scheduled to begin classes there in fall 2017. Upon completion of the project's first phase, construction would begin on the oldest buildings, on Hancock Avenue. Two structures, including one heavily damaged in a series of fires, would be razed, while the rest would be converted to an additional 154 units of housing. A grocery store is part of the eventual plan.
Gary Flocco Career Overview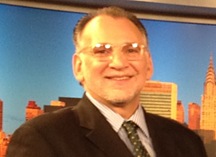 Gary Flocco has been actively engaged in various real estate developments for the past three and a half decades in Connecticut, New York and New Jersey.
You can learn more about me by visiting my LinkedIn account here: Gary Flocco
I am the managing Director Corvus Capital Partners LLC Real Estate industry since 2009 – Present and provide Financial Advise for NMTC and LIHTC in addition to JV Development of Retail, Residential and Office Buildings in the tri state area.
A leader in the Tri-State real estate development industry I can assist you with every phase of development.
Gary Flocco