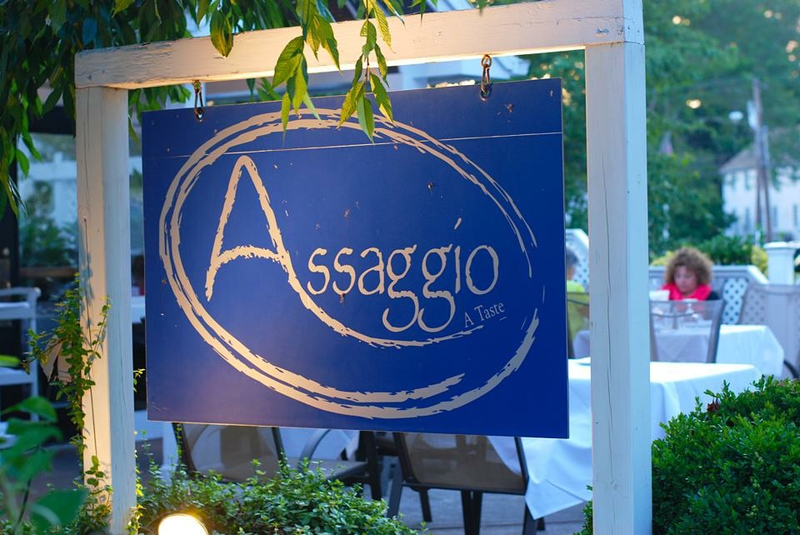 ASSAGGIO
Open since 2002 and located on the historic Branford green, Assaggio offers something for every taste. The modern ambiance of Assaggio is the epitome of contemporary and stylish northern Italy. Our impeccable service complements a menu which features your favorite Northern Italian dishes with a twist of our own creative infusion, including our signature and widely renowned Chilean sea bass served pan blackened with a picked lobster risotto.
Peruse Assaggio's extensive wine list-showcasing nearly 300 hand-picked varieties which are certain to satisfy any connoisseur. Assaggio offers a vast range of nightly additions to the menu-from mouthwatering Ahi tuna, to certified Angus filet mignon, which are always prepared to perfection.
Exceed expectations by catering or booking your next private party with Assaggio. Featuring ample amounts of parking, as well as a beautiful outdoor patio opened from spring through fall, the experience you'll receive as soon as you are welcomed through Assaggio's doors is bound to be nothing short of extraordinary. Enjoy service from a vibrant, young, professional staff that is as friendly as they are knowledgeable of the cuisine.
Assaggio encompasses all the elements of fine dining. With intimate attention to detail, every visit to Assaggio will be one to remember.
Assaggio Ristorante
168 Montowese Street
Branford, CT 06405
203-483-5426
http://www.assaggiobranford.com/